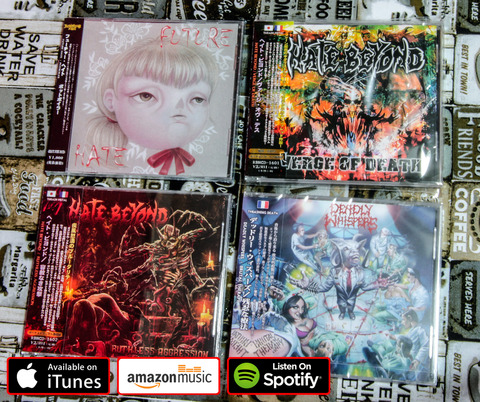 Four killer titles from JACKHAMMER MUSIC now available for streaming and purchase on Spotify, Apple Music and iTunes, Amazon Music, YouTube, Pandora, and all other digital platforms.
Listen, Like, Share, Add to Playlist!
- DEADLY WHISPERS "Brutal Therapy"
- HATE BEYOND "Ruthless Aggression"
- HATE BEYOND "Verge of Death" + 2 bonus tracks
- FUTURE HATE "Potboiler"
ジャックハマーミュージックの上記のアルバム4枚が各デジタルプラットフォームでストリーミングと購入が可能に!是非視聴を試みよ!