アメリカ・アラバマ出身の、邪悪で詩的なフロントウーマン「ミランダ嬢」率いる、ハチャメチャな展開ながらも、その短い曲に全ての憎しみを詰め込むという優秀な荒業を武器とする【フューチャー・ヘイト】
カップリングはアイルランド・アスローンで結成された、荒削りでパンキッシュなハードコア・スタイルを武装して、数えきれないほどイギリス、ヨーロッパをツアーしてきたつわもの【ノーマトリックス】
この2バンドによる強力な全世界300枚限定スプリットEP。
おまけにジャックハマーミュージックのみ、フューチャー・ヘイトの前身バンドで、野蛮 Punker ぶりが濃厚に迫り来るデンジャーな4人組【ネイキッド・イントゥルーダー】が、JETH-ROW RECORDS からリリースした、唯一の音源7インチ・レコード (4曲入り) を無料で!2枚でこの値段!!お早めにお求めください!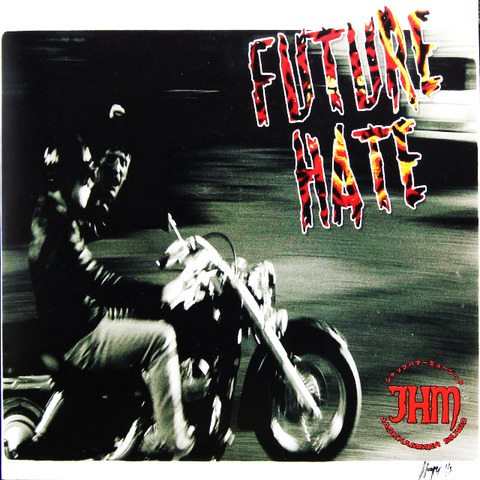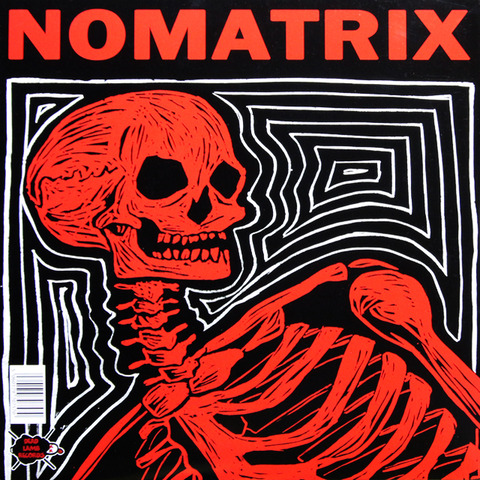 FUTURE HATE tracks:
1. A Curse From Heaven
2. Come In Waves (Naked Intruder)
NOMATRIX tracks:
1. Vanity
2. Weekend Life
= BONUS "NAKED INTRUDER" EP =
Side A:
1. Effect Defect
2. Bottom Feeder
Side B:
3. Surrounded By Death
4. D.I.P.
2021年2月5日 発売
限定300枚 赤盤仕様
-English version -
FUTURE HATE pounds scuzzy hate rock into short bursts of song, with a bit of intricacy, real musicianship and plenty of spite from their disturbing and poetic frontwoman, Miranda. They've shared the stage with Dead Boys, Black Tusk, ANTiSEEN, Murder Junkies, 3TEETH. First shipments contain free bonus record, the only 7" released by NAKED INTRUDER, the precursor band to FUTURE HATE.
Formed in Athlone, Ireland in 1997 NOMATRIX remain staunch and true to themselves and to what PUNK really is. They've crisscrossed the United Kingdom and Europe for over two decades, playing countless shows and crafting unique, dark songs with just the right amount of accessibility and hard core, dare we say...a more fist pumping WIRE (Pink Flag era).